Future-Ready Unified Communications Solutions
Cloud-Powered Opportunities
Our all-in-one cloud communications platform empowers your employees with faster, always-on, continuous collaboration. And it helps you power your business with flexible experiences built for the hybrid work world of today and the challenges of tomorrow.
Power Your Digital Future
Enable work to be from anywhere, support the fluid nature of problem solving, and fuse employee experience with customer experience through your new online front door.
Get More from Multiexperience
Deliver the experience you have outside of work, inside of work. Meet the challenges of a work-from-anywhere world with multiexperience collaboration that crosses devices, touchpoints, and modalities.
Create a Better Way to Work
Keep everyone connected and informed by knocking down every barrier to collaboration, so you make decisions faster and empower your teams to act in the moment.
Get a Simple, Flexible Cloud Experience
Move to the digital cloud at your own pace with solutions that make it easy to get new features and upgrades without IT headaches. Flexible subscription models are designed to meet your unique business needs.
Trust Us to Build Your Digital Workplace
We have solutions that consistently lead the way in the world of collaboration, for customers of any size. And that are fully supported by 3,000 certified professional consultants worldwide.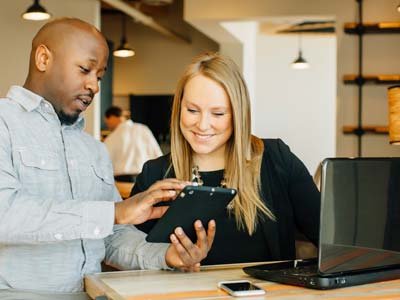 Learn all about Unified Communications as a Service (UCaaS): How it simultaneously expands and simplifies your communications options. How it makes you more efficient and capable. And how it takes your interactions and collaboration to the next level—for both employees and customers.
AVAYA CLOUD OFFICE BY RINGCENTRAL
A Cloud Phone System That Works Where and How You Do
Set employees up for non-stop productivity with our all-in-one app that works everywhere and every way your business does. Call, meet, message and more—everything is always handy on any device, in any location.
Video Conferencing for a Work-Anywhere World
Keep work moving forward with game-changing collaboration. With our simple, convenient conferencing and messaging, your entire team connects wherever they might be, using any device. From screen sharing to video, voice, and chat with productivity and organizational tools, this is how to get work done.
This Cloud is Just for You
Hit the ground running with company-wide digital communications delivered on your own private cloud, on infrastructure dedicated to your business. Get the security and control you want at the speed you need. Try it free for 30 days.